Chanel 101: The Material Guide
For the last century, generations of fashionistas have swooned over the luxury staple that is the Chanel bag. The French fashion house offer the benefits of unprecedented precision and craftsmanship, using only the finest materials. To you whom going to invest in your first Chanel splurge (lucky you!) there must be a lot of considerations to think of: colors, styles, sizes and materials. Choosing the right material for your Chanel bag is very important, not only because the way that it looks, but also because it influence the care it will need and finally, (and the most important too) how much it will worth in the future. Let's explore!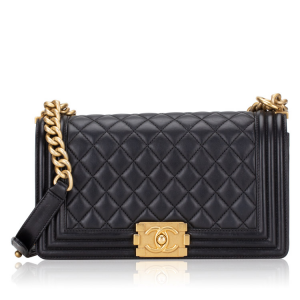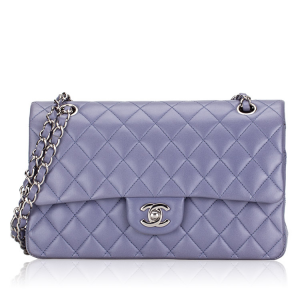 First time used by Gabriel Coco Chanel in the 1960's, the lambskin is one of the first non-fabric materials to be used in Chanel production. Luxurious and incredibly soft to touch with a gorgeous appearance, lambskin is easily the most delicate of all Chanel leather material. It offers a "matte" looking finish that is gorgeous and high end, but also rather hard to take care of. 
The treatment tips: avoid exposure to harsh elements, oils, or chemicals. Wipe it with dry cloth and remember to not use water, as this will result in water marks. If your lambskin bag got stained, you should seek professional help.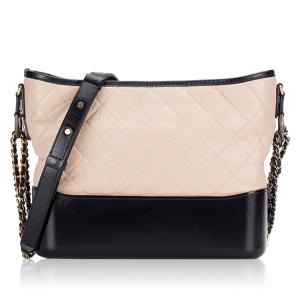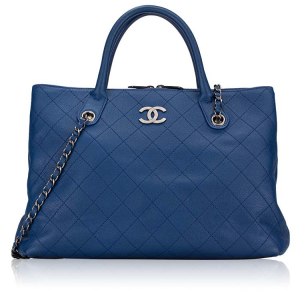 Produced using pristine, carefully selected cowhide, there are 3 different types of calfskin that Chanel use. Including Pebbled Calfskin, Aged Calfskin and Smooth Calfskin. Calfskin leather's appearance is often compared to lambskin leather. It has a fairly soft, yet durable texture that will hold its shape for years. Chanel often uses Aged Calfskin for 2.55 Reissue Flap Bag, which gives the illusion of a vintage look as it should be. As you might have guessed, calfskin is quite versatile and can look very different from bag to bag.
The treatment tips: The Calfskin won't show scratches or other marks and is ridiculously easy to clean. Just wipe it down with a dry cloth very regularly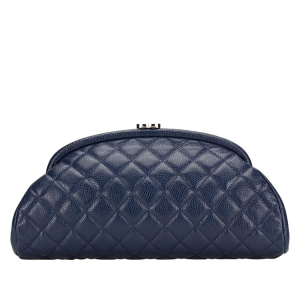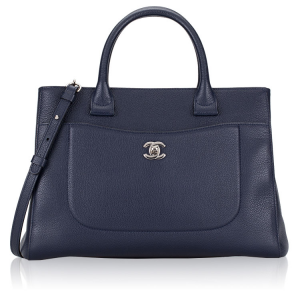 Caviar leather is certainly the most popular in Chanel community for the simple fact that it is incredibly gorgeous and can handle a bit of abuse. Its resilience is definitely a selling point! First introduced in the 1990's by Karl Lagerfeld, this tough, yet elegant leather can fend off scratches with ease, making it the perfect choice for everyday use handbags. But it should be noted that caviar isn't actually a type of leather (just as "patent" isn't), but rather a way of treating the leather to achieve a certain look. Caviar is made from calfskin with grains that offers an embossed pebbled texture, can be either matte or suede. The grainy look and feel also vary significantly by season and year. Oh yes, the Caviar is heavier than Lambskin, keep that in mind when making your next purchase.
The treatment tips: No special treats cause Caviar is strong leather and doesn't show scratches or other marks. Have fun styling it!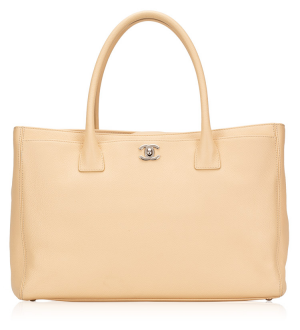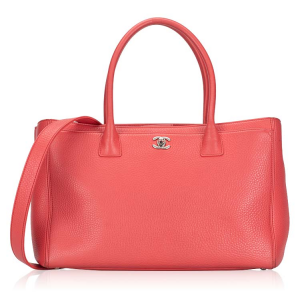 Deer is cerf in French. Chanel Deerskin Leather is a pebbled leather, although not as bumpy as the Caviar. The pebbles tend to be a bit smoother and less pronounced, though they are still easily noticed by your fingertips. Chanel Deerskin is much heavier and thicker than the other leathers, so much that customers had complained about the weight when Chanel Cerf style line was first introduced using Deerskin.
Many women are fans of shiny, glossy finish leather, who could blame them? Patent leather is a pretty neat type of leather, although it doesn't reach very high in popularity charts. If you end up choosing Chanel  in patent leather, it's probably best to choose a dark color, as patent leather dents and stains easily.
The treatment tips: Be very, very cautious with this shiny, polished leather. Because stains on patent leather can't be removed.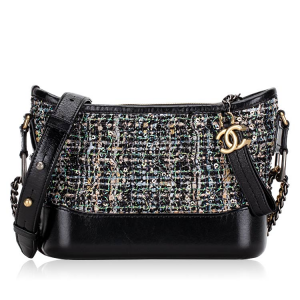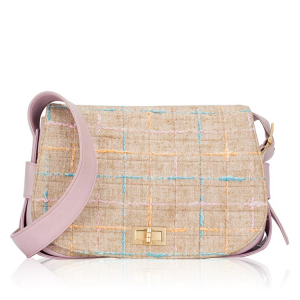 Tweed is a woolen fabric, rough to touch yet very flexible, resembling a cheviot but with a closer weave. First introduced by Coco Chanel in 1924, it's the most popular material used in Chanel 's Classic Flap Bag. It looks sensational with bright, perky color combinations, but can also look stunning in minimal darker hues. And undoubtedly makes a fashion statement wherever it goes. Do you know that no two Chanel tweed pieces will be exactly the same?
The treatment tips: Be careful cause tweed can be prone to fringes or holes if not handled with utmost care.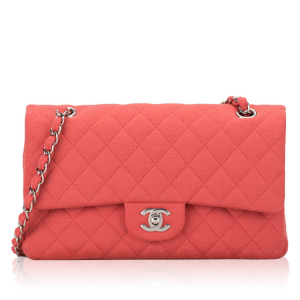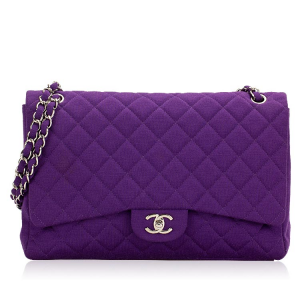 Spice up your handbag life a 'lil bit! Ditch the traditional leather and try out jersey. Chanel  Jersey is a special type of knit material that looks simply amazing. It has the perfect casual look which makes it a great choice for everyday use.
The treatment tips: Jersey can stain easily and is incredibly hard to clean. Some also say that the jersey knit can produce fuzzy little knit balls after a lot of wear and tear. If stains do occur, you must have your Chanel Jersey professionally cleaned to avoid further damage.
Named after and created by the master of leather artisan, Jean-Claude Galuchat of France in the 18th century, Galuchat is an exotic material with sharkskin or stingray skin. This supple, beautiful type of material is said to be at least 25 times more durable than cowhide leathers, though they can be hard to find.