Spotted: The Fleming Shoulder Bag from Tory Burch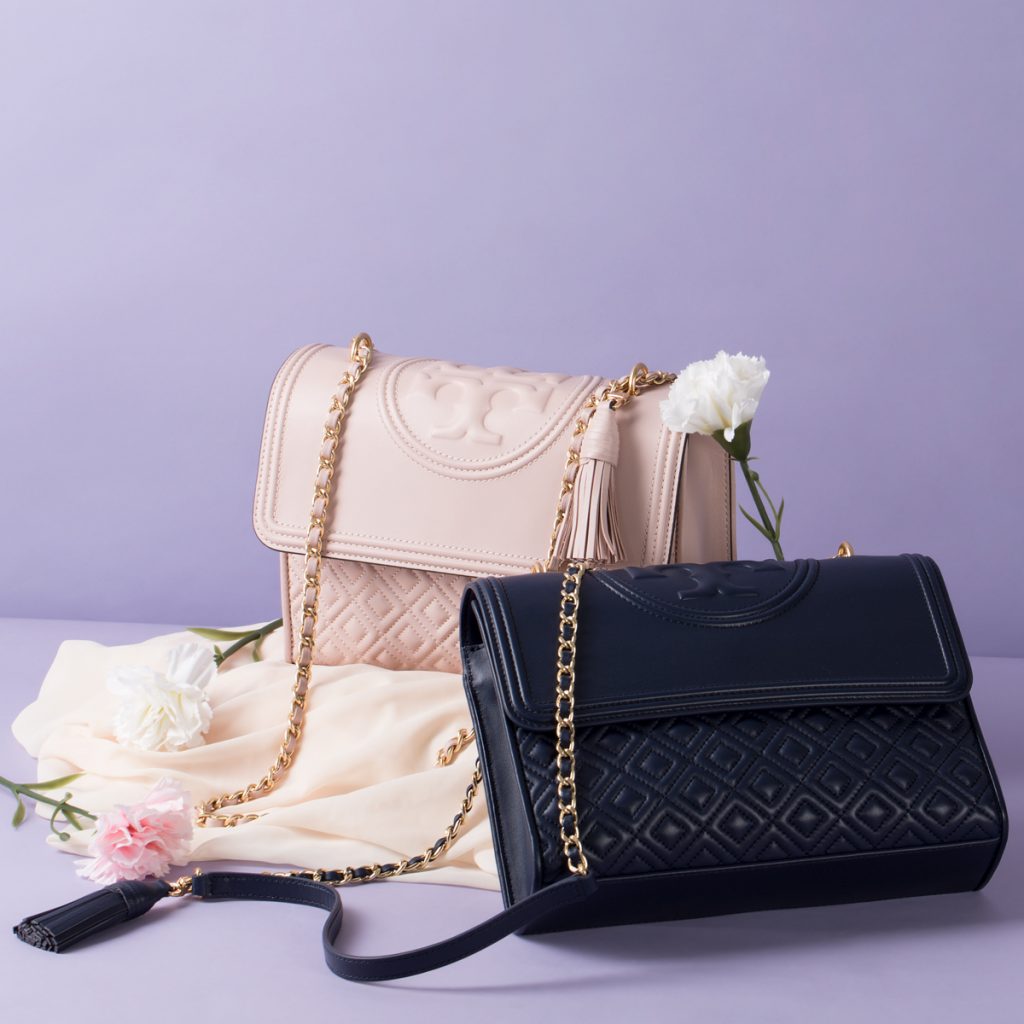 Tory Burch is an American brand that the collection, known for color, print and eclectic details. They have so many pretty and sassy collection. From ready-to-wear clothes, shoes, handbags, accessories, beauty, home and now also watches. But Fleming is the most famous one. I've been a fan since the older version, Fleming Convertible Shoulder Bag, came out years ago. But I got to say that the older version has more cons, such as the size, the chains and flaps. They seems perfected it on the new version.
Tory Burch Fleming Shoulder Bag comes in two sizes: the regular one and the small one. Comes in so many colors that seems to be updated on each seasons. If you want to invest in Fleming bag, go for Black color! Now let's read our highlight on this beautiful bag.
The Leather
Fleming bag is made from high quality lambskin. It's so soft, and the diamond-quilted pattern put a classic and glam appeal. But don't worry, the soft lambskin material won't make the bag slouchy. It maintains its shape really well! Even after months of use. The logo at the top has such a cool effect with how it straddles both the front and the back, provides a sharp counterbalance to the diamond quilting.
The Chain
The convertible chain is everything we love from this bag. The pull through chain-and-leather strap in many ways remind us of the iconic Chanel Classic Flap. The convertible chain can be worn long for a more elegant look, or worn at waist height when you're feeling sassy. Makes it transition easily from day to evening. And one more thing, the tassel on the chain adds a little flair to the classic style. Love it!
The Size
The small size bag is still big enough to hold a long wallet, keys, and cell phone. While the regular size is a perfect mid-size purse. Not too big for an everyday or all occasion purse but can definitely hold a significant amount of items. The hidden back pocket with its magnetic closure is a super convenient spot to stick your phone for easy retrieval.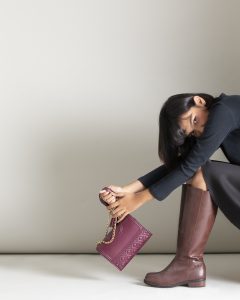 The Fleming bag is so versatile, you can wear it with a cocktail dress, but you can also rock it with distressed denim and a white v-neck. Care to buy one? Careful with your purchase cause the knock-offs are getting better and better now, you won't hardly see the different. Only buy from reputable sources. You can check Banananina' Fleming stocks here (while stock last, they sell out fast!)
And the most important thing, even though Fleming bag's price is still quite high, but the resale value is so good. Tory Burch Fleming bag holds approximately 70% of its value right now. You can consign anytime, and the bag can be sold within hours only.
See you on another spot, xoxo.