Back to the Future : 2 Vintage Iconic Bags That Make a Huge Come-Back

Remember those bellbottom jeans you are going to send to the goodwill house? Well, you might want to take it back cause they're cool again!
Year after year, there's one style icon we keep coming back to—Carrie Bradshaw. During its original airtime, Sex and the City contained some of the biggest fashion labels and trends in the sartorial world. We are doing a recap of some "It" bags, Carrie-inspired, that time travel and back from the past. While these updated iconic bags are enchanting, the original vintage designs are just as lovely and easier on the wallet.
Fendi Baguette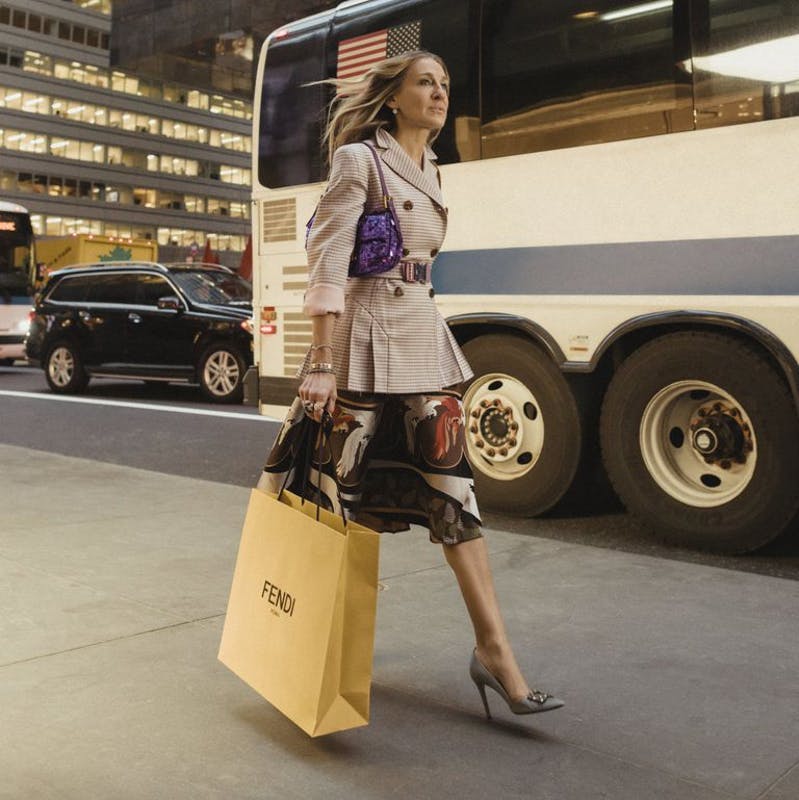 Launched in 1997, this petite pochette offered a different, totally new silhouette. Designed to be slipped neatly under the arm, just like its namesake French loaf, the Fendi Baguette may have been small, but it was designed to make a statement – the supersized FF clasp made sure of that. Just as Carrie Bradshaw paired hers with tutus and Jimmy Choos, the Baguette was exclusive, fanciful, and largely aspirational. It wouldn't see you through a lengthy day in the office, but it would take you out for martinis at 6pm.
Today we're celebrating the return of the classic Baguette. Fendi reimagined its renowned logo print and embossed the supple leather accessory with the iconic Zucca double F. Fendi is proving how effortlessly the baguette has evolved with the times, with a campaign video starring Sarah Jessica Parker herself, we might even say it's better than ever.
Dior Saddle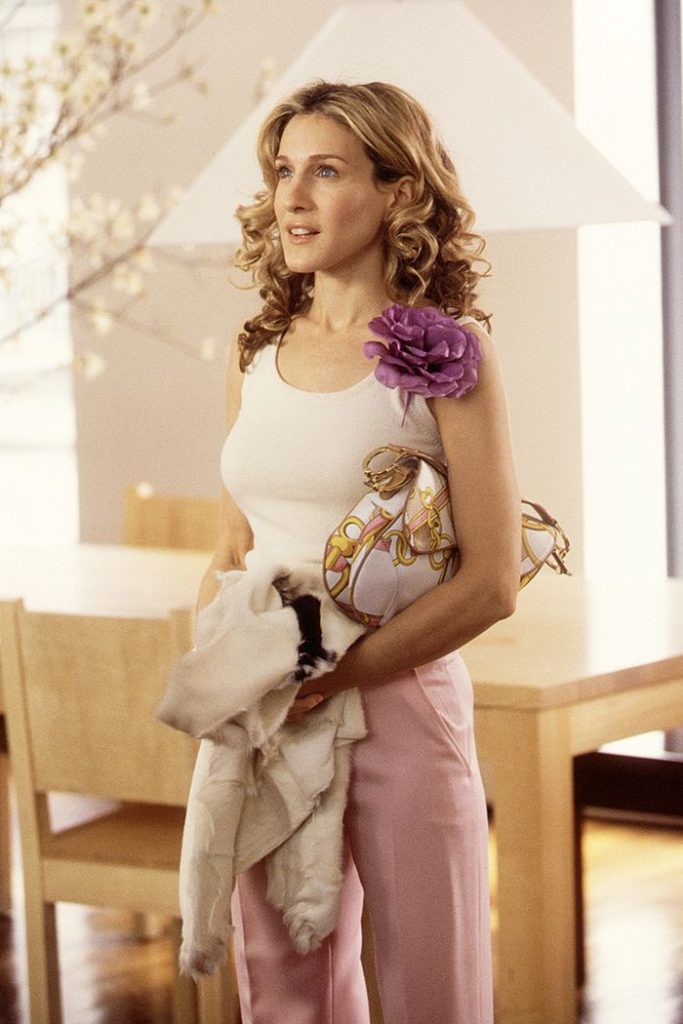 Perhaps one of the most iconic silhouettes to emerge from the 2000s was the Dior Saddle, John Galliano's cult creation arrived in endless iterations, from logo-emblazoned newspaper print to utilitarian camouflage and reality tv-star friendly baby pink. This iconic bag is another one of Carrie Bradshaw's favorite accessories back from the fashion graveyard.
Almost 20 years later and we're again witnessing the power of the little kidney-shaped bag that could. In 2018, Maria Grazia Chiuri reintroduced the Saddle Bag in Dior's Fall ready-to-wear show in Paris to much fashion fanfare. Now it's back on the shoulders of top influencers and celebrities alike, in buttery soft calfskin and Dior oblique canvas with leather trim.
For those whom able to snag a so-called It-bag, you are one lucky girl! For you who have not, go search on your mama's closet or hunt them on your favorite vintage store. A little help won't hurt, you might find some vintage steals in our preloved collection, go check it out!